The last stop on the trip through Italy was Rome. Overall, Rome's city center was very touristy, so primarily that is what we did: see the sights. We also ate the food, which was amazing. Steph had some hot tips on where to get gelato, a specialty in the city.
First off, you want to go where Romans go for their gelato. Second, you want gelato that isn't looking that great. If you get the stuff that is all bright and radioactive looking, it wasn't homemade. Third, if the place is busy in the morning. San Crispino and Gelateria Giolitti were our top picks. The deliciousness of the gelato available at these two stores was simply uncanny. Some of the mass-produced gelato was also sampled for comparison and found to be inferior.
Here are the photos, beginning with Piazza del Popolo:
Now some of the famous ruins. Ancient Rome is largely a public attraction, but the two main events require a ticket. These are the Colosseum and the Palatine, Nero's infamous palace. There is one ticket for both of these sights, it costs about 11 euros, and is available at both sites. Now most people do not know about the Palatine until they see it on their double-ticket. A real useful hint is to buy this ticket at the Palatine, thus avoiding hours of lines at the Colosseum. Here is the Colosseum viewed between two of Ancient Rome's famous forums: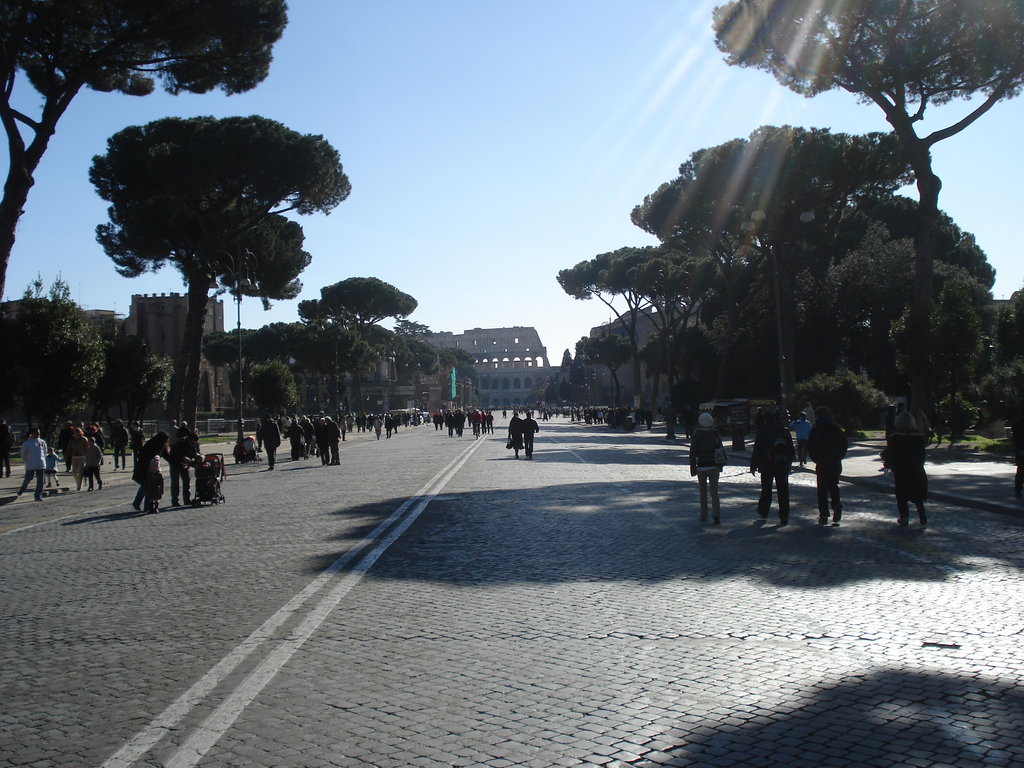 And the view of Rome from the Colosseum: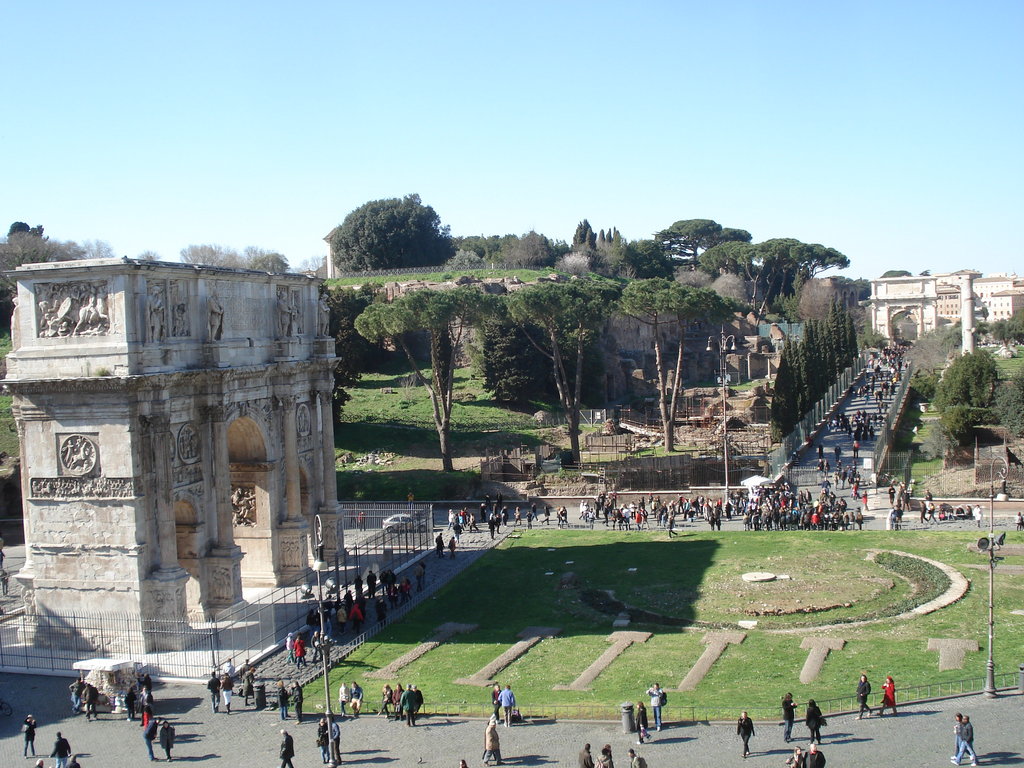 And a view of the ruins from the Palatine: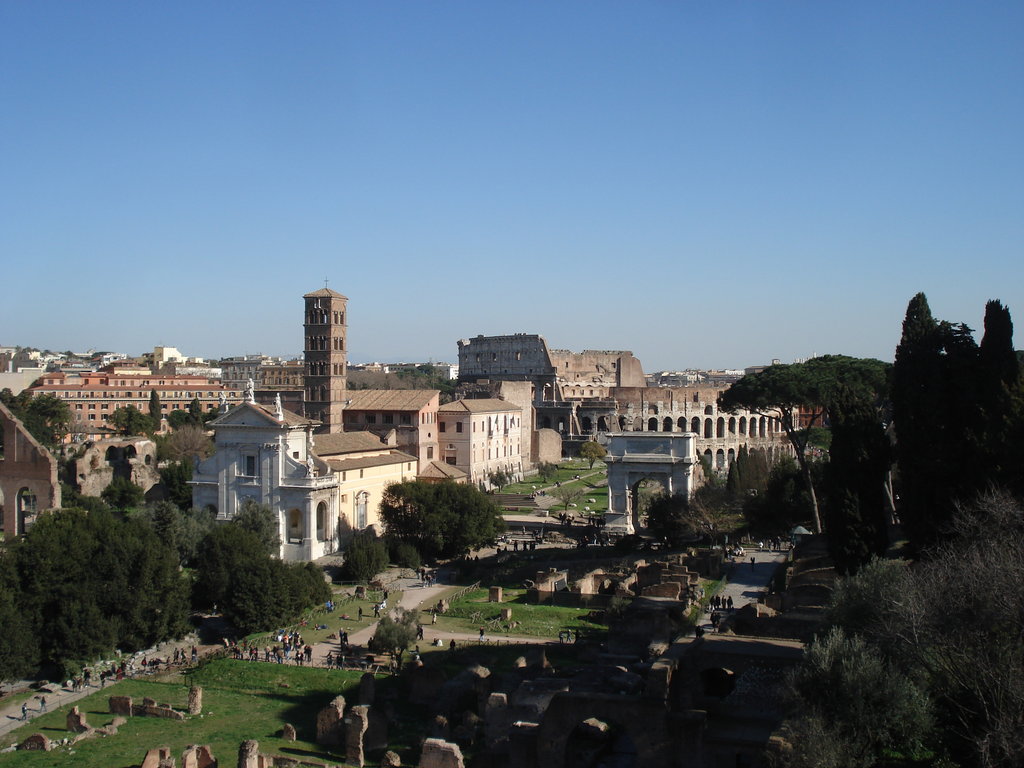 And finally, the Roman senate:
One night I took my camera and a bottle of beer back to the ruins and walked around their exterior. These are the results:
The Arch of Septimius Severus:
Rome at night: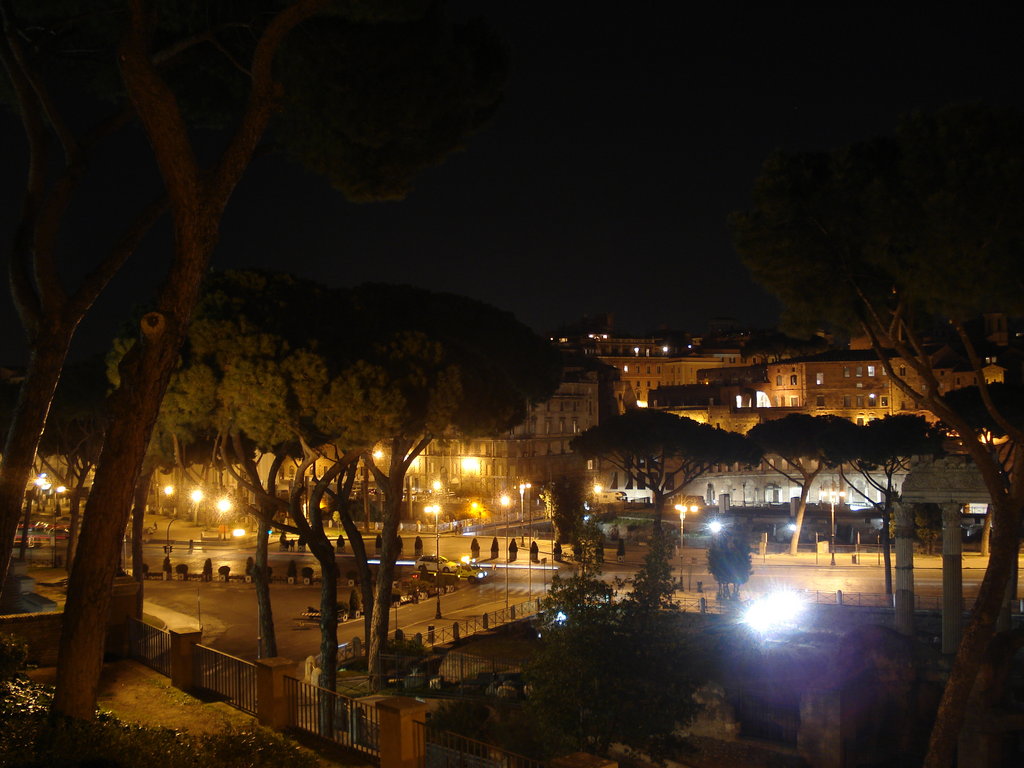 The next day we visited the Vatican City and took a long walk through the city. Here is Saint Peter's Cathedral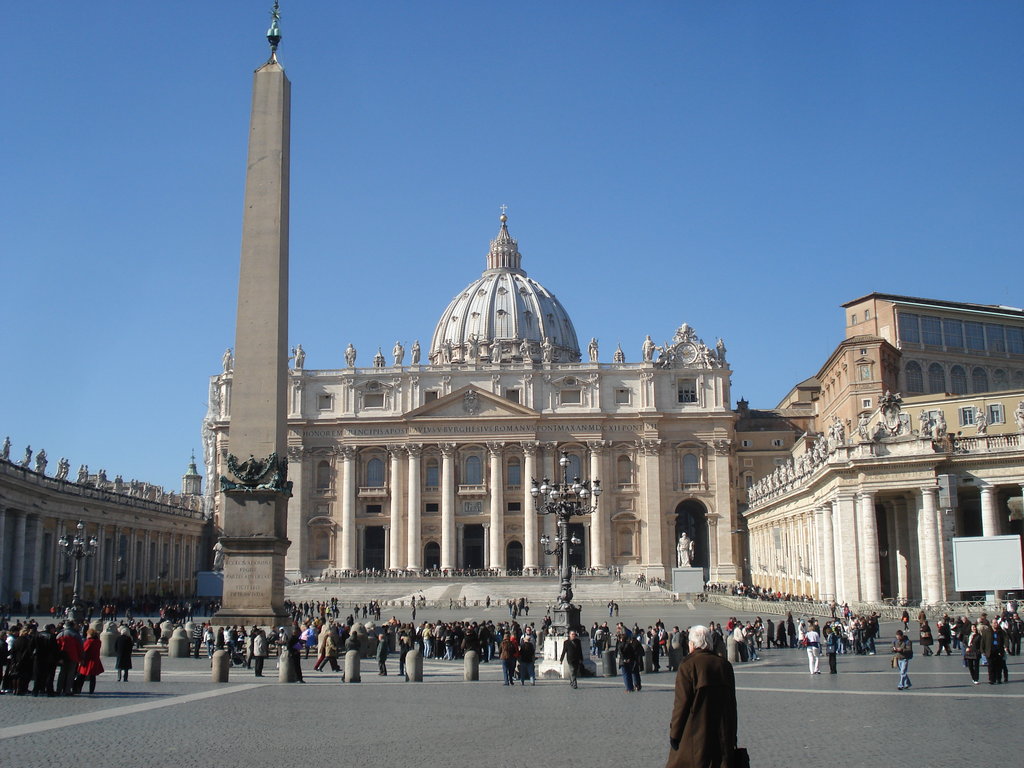 Rome and the Tiber:
A view of the Palatine over the location of the ancient Hippodrome:
Finally, Rome is known for its many ornate bronze and marble fountains. This one is my personal favorite:
Unfortunately, I was unable to find out its name!