My last few days in Scotland Justin and I went up to Inverness, the city at the end of the Ness river. The first night we spent some time just exploring the city, ate a real good dinner and all of that. The city is pretty neat, and not completely tourist-centric. The center of town, on top of a hill overlooking the Ness river is this Inverness Castle. It's actually a modern castle, I believe most of the construction took place in the 1800's. It is used as a district court.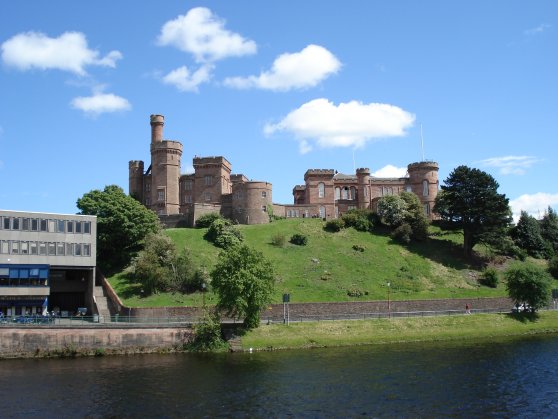 In the evening we climbed that hill to catch a different view of the city and see the sunset.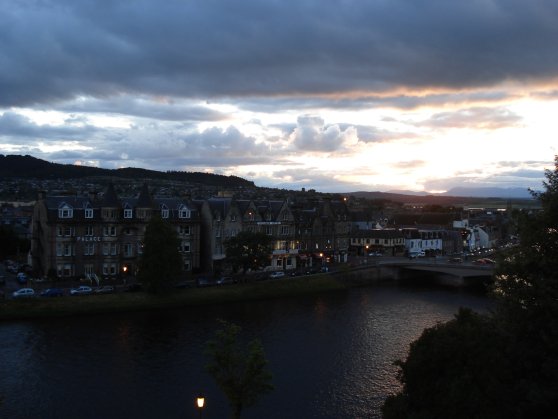 The next day we did something pretty foolish. We rented some bikes from a local convenience store, thinking we would bike up to Urqhardt Castle on Loch Ness. It's about 40 miles round trip, and we figured we'd be fine… even though neither of us had biked in a long time. I figured it's a big lake, so it couldn't be too bad. Probably pretty flat. The route it turns out, was actually pure mountain biking… We rode along a ridge above the Loch! Wow though, such a crazy time. Here are some shots from the trip up. The first one is a shot going up the first mountain, where we almost quit, overlooking Inverness. Mile 3 or so…
Here's some of the woods we were biking through:
After the first few hours we finally caught a view of the loch from the top of the ridge.
Biking down into town, off the ridge took about an hour by itself and that was mostly downhill. We caught our first view of our final destination, Urquhart Castle on Loch Ness. It's in the center in the first picture, on that finger of land extending into the lake. The second one is a shot from the hill above Urquhart.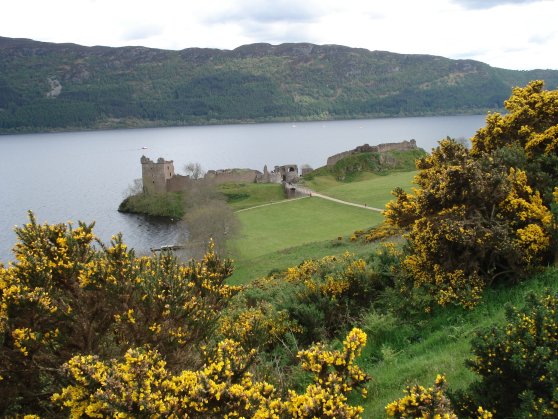 So that bike trip was a little to much for us! We got there around 3:30 in the afternoon, and everything in Scotland closes around 5 or 6, so we ended up taking a cab back. The next day we took the train back to Edinburgh, chilled out for the afternoon, and I left for Arusha, Tanzania that evening.